The last few months have been jam packed full of awesome. Totally living the dream right now.
On the back of my Pluralsight "Building Beautiful Angular Apps with PrimeNG" course, I landed an awesome consulting gig building a very cool PrimeNG front-end.
The double-cool part of this gig is that the backend is totally asynchronous with lots of concurrent user changes coming over websockets. This was a great chance to apply a lot of the RxJS "Reactive Angular" stuff I'd been learning about over the last few months. That stuff is rocket fuel..
But everything has its limits.
I was soon lost in a maze of Observables and spiraling in a technical debt of state mutation.
Enter ngrx.
If you haven't bumped into ngrx before, it's about applying the new hotness of Redux-style applications to Angular, but built on RxJS.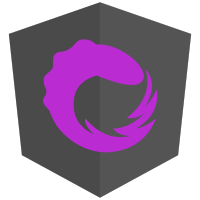 The Benefits of ngrx
How does this ngrx stuff help my async plight?