These last couple of years I've been reflecting every day on a Vision Wall that I keep in OneNote. It's just a page with a bunch of images that remind me of things I'm working to build into my life.
One of the these pictures this year is around innovation.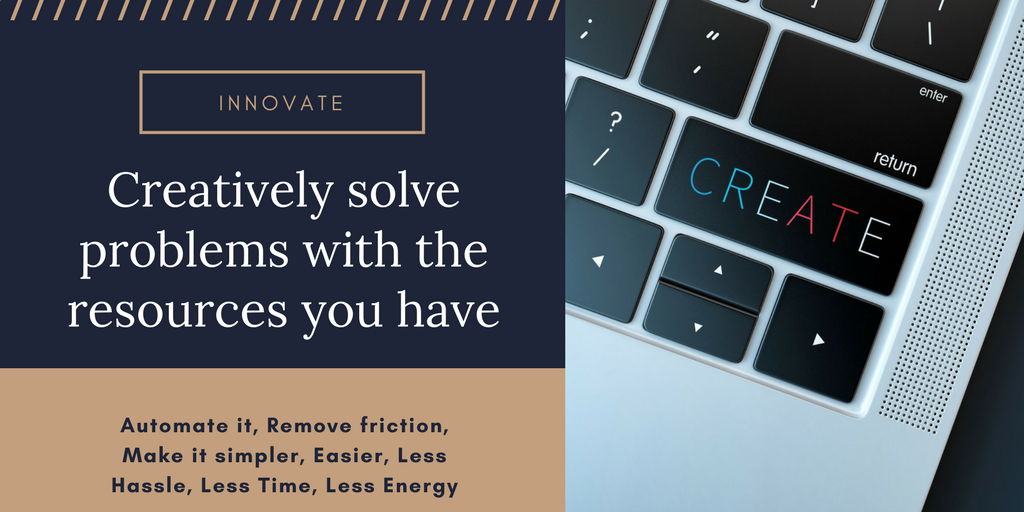 Innovate. That word used to conjure up "Elon Musk-ish" level innovation. But no more. I now tell a different story about innovation.
My new innovation story is more about friction reduction. And automation.
Removing the Friction
Imagine if you could remove a small percentage of the friction you experience every day delivering software. How great would that feel? Annoying tasks gone forever.
The crazy thing is that automation - using robots to do our boring work - lets us actually do that, but often we put it off since we figure we're just doing a "one off". Or it would be too fiddly or time consuming to automate.
Interestingly I used to work with a guy who was completely the other way around. He wouldn't even copy a file to a floppy without creating a batch file to do it (since he figured he'd be doing it again real soon now).
I think he was onto something.