Now that I've established some routines around my exercise habits, I'm finding that I'm listening to a lot more podcasts. And there is some epic free content out there these days (more on that later).
A short rant about Pocket Casts awesomeness..
What I really wanted to talk about today was how much I'm enjoying Pocket Casts as a player for Android (though I used it on Windows Phone originally, and it ships for iPhone too).
Of course it has:
Great navigation (with multiple options - by date / by show /etc); and
The ability to play back at variable speed (which I love so much - everything is better at 1.5x); and
A sensible draggable way to manage your "up next" queue of episodes for long runs; and
Easily see what's "in progress" so you can finish things up or swipe them out of there; and
Lots of slick UI goodness with swipe left to mark done, cool progress circles for time left, etc
But the thing I really love about it is the syncing! If you pay them just a few $ more for Web access, you can manage all your subscriptions via a browser on your PC.
Better still, because everything is synced, you can easily pick up the episode your were playing on your phone, and listen to a bit more on your PC, and everything remembers where you're up to!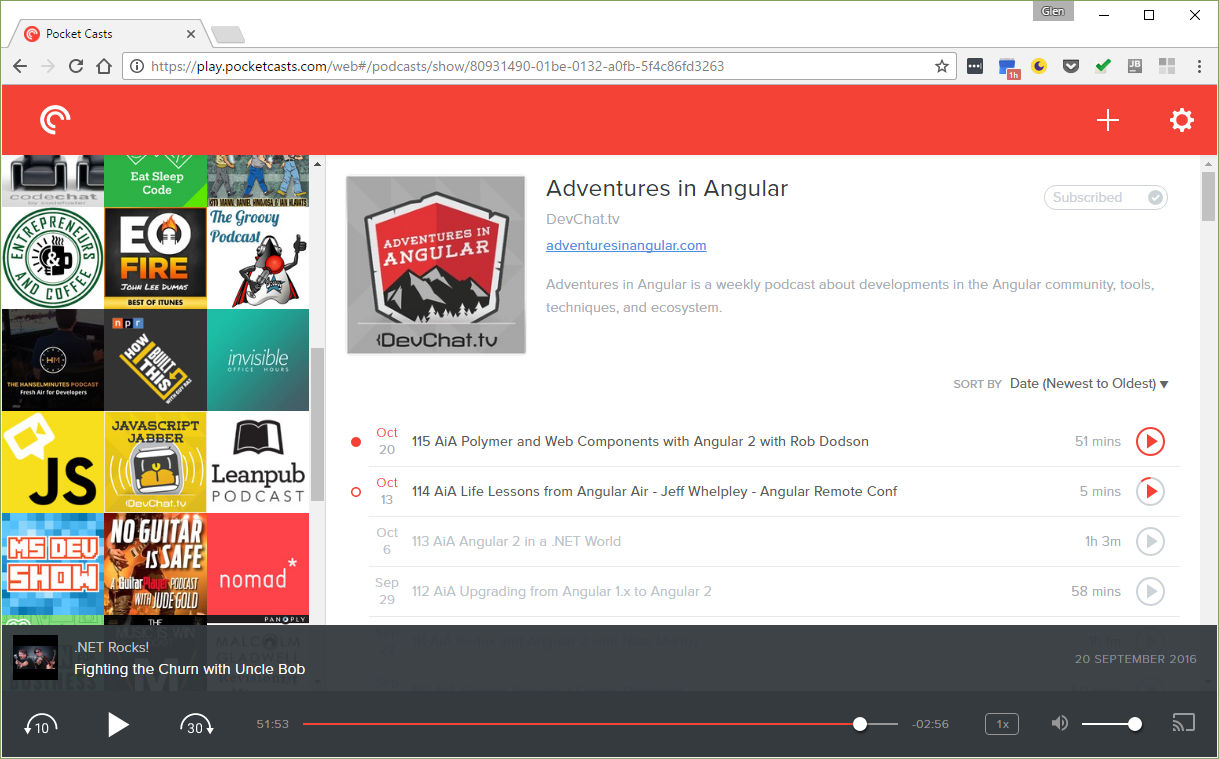 So, whatcha listening to these days?
I'm always a bit interested in what people are listening to in the Podcast department, so here are a few of my faves, in case you need some more commute/exercise background listening action…