I loved hacking on Primefaces when I was working fulltime in JSF2. In fact, the whole component-based development thing is really what attracted me to Angular 2.
But since switching, I've really been looking for a solid component library to get work done. I've been having great success with Semantic UI for styling, but nothing beats being able to bind a paginated list to an Array and getting all the strong typing!
Enter PrimeNG aka Primefaces for Angular 2! This library brings all the stunning engineering and pragmatism from Primefaces to the Angular 2 domain. And it totally rocks!
Here's that list of my PocketEntries rendering in a PrimeNG paginated OrderList. In the words of Kanye, "Enjoy the greatness!"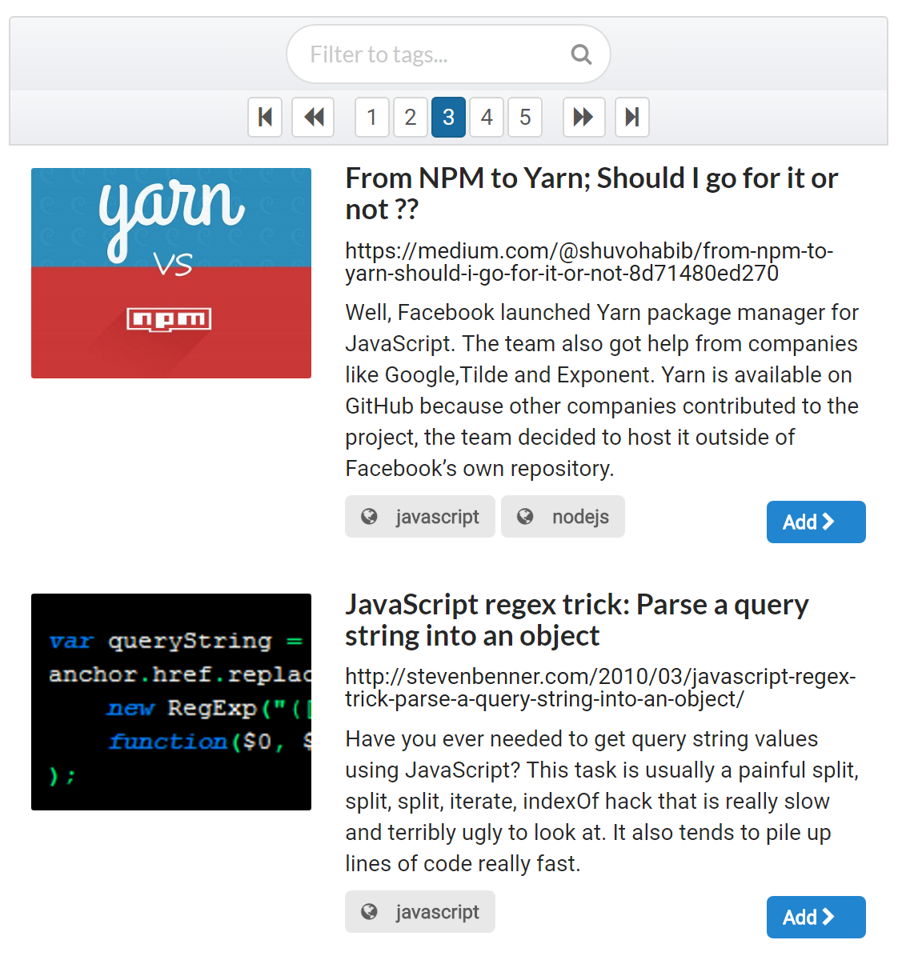 And there are only a few lines of code backing all that magic.
But the $1M question is, "How do you integrate it with the Angular CLI?"
Turns out that it's a snack…
Integrating PrimeNG with Angular CLI
I'm sure the existing setup page will cover all this at some stage. But until then, here's the steps you'll need to use PrimeNG with Angular CLI.